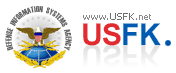 Korea US Army Group
Rank
Dependents


LQA Group (GS Group)
Rank
Dependents


Area near Gate

: Home >> Camp Information > Camp Kim
Camp Kim

The Yongsan post is divided into Main Post and South Post. Main post contains Camp Coiner and has an additional area called Camp Kim located across the street. Main post contains such locations as the bus terminal, the PX, Finance, Transportation, 34th Support Group and the 121st Barricks. Camp Kim is across from the main post Yongsan gate #1 and next to the Yongsan USO.

Special Operations Command, Korea (SOCKOR) located at Camp Kim in Yongsan, Korea, is the theater SOC responsible for special operations on the Korean peninsula and, when established, the Korean Theater of Operations (KTO).

The 1st Signal Brigade Project Support Directorate is at Camp Kim. The Project Support Directorate provides Information Systems project management, engineering, installation, test & acceptance, and performance evaluation support for US Forces Korea, US Army Japan (USARJ), USAISC O&M Commands, Program Executive Offices (PEO) and Program Managers (PM).

Located in Building 1244 at Camp Kim, the Vehicle Processing Center, Seoul, provides Export Privately Owned Vehicle (POV) customer service for USFK service members families and DoD civilians stationed in Seoul, Osan, Kunsan, Wonju, Suwon,Chunchon, Uijongbu, Tongduchon, Pyongtaek and all other locations north of Taegu (but not including Taegu).

The Korean Service Corps [KSC] is headquartered at Camp Kim. The wartime mission of the KSC is to transport ammunition and supplies, evacuate sick and wounded, construct field fortifications, repair and maintain tactical roads and bridges, operate supply points and perform other functions as required in support of USFK and EUSA. During armistice, the KSC exists to facilitate the mission of US units in the defense of the Republic of Korea in accordance with the US /ROK agreement regarding the status of the KSC ? a Status of Forces Agreement related document. The armistice mission of the KSC is to: support engineer projects, assist in the operation of US logistics installations, assist in the performance of accountability and surveillance functions of ammunitions and explosives, ambulance operation and nursing assistance, firing range operations, heating equipment operation and maintenance, military bus operations, decontamination support, support of base operations functions and assume contract defaults and other projects as directed by the commanding general, EUSA. The creation of the KSC is traced back to a July 26, 1950 Presidential Emergency Decree No. 6 signed by South Korean President Rhee, Syngman. This decree changed thousands of Korean men's lives and proved to be one of the significant events of the Korean War. The decree allowed for the legal commandeering of all the national assets indispensable to fighting a war. Manpower proved to be the most critical resource needed, thus men were conscripted to assist in the effort of supplying troops, repairing roads and buildings defensive structures. This organization continues to work side by side with US forces in the defense and continuance of peace on the Korean peninsula. The KSC's support role continues and is tailored to support a war mobilization effort if hostilities should erupt again.