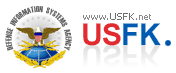 Korea US Army Group
Rank
Dependents


LQA Group (GS Group)
Rank
Dependents


Area near Gate

: Home >> Camp Information > Camp K16 (Songnam)
K-16 / Songnam

K-16 is an army airfield near Camp Colbern, located on the South-Eastern side of Seoul, across the Han River from Yongsan. K-16, also known as Seoul Air Base, is a small post located near the city of Songnam just outside of Seoul. K-16, a Republic of Korea (ROK) air base, hosts two US Army units, the 1st Battalion, 52nd Aviation Regiment and the 595 Maintenance Company. The post has a shoppette, post office (APO), two snack bars, gymnasium, pool, recreation center, community club, class VI, and one of the finest golf courses in Korea, located about 3 miles away in the city of Songnam. The commissary, PX, bowling alley, and movie theater are located at Yongsan Army Garrison. Additional facilities such as dental, finance, hospital, and personnel services are located there as well. Yongsan is located within the Seoul city limits and can be easily reached by one of the scheduled shuttle busses that operate between K-16, Hannam Village, and Yongsan; or alternatively, Yongsan can be reached by using the Korean bus and subway system.

In 1999 Naval Mobile Construction Battalion 4 (NMCB 4) was tasked with a deployment for training to construct a 290,000-square-foot expeditionary parking apron on the U.S. Army K-16 Airfield in Seoul, Korea. Funding for the project was to be provided by the Republic of Korea Funded Construction program. The customer for the parking apron was 1/52 Aviation Battalion, 17th Aviation Brigade. The apron would be built using AM-2 matting. Originally designed as a rapid runway repair tool, the 2-foot by 12-foot aluminum-magnesium panels have preformed grooves that lock together and form a staggered grid pattern. The ends are locked in place with a thin locking bar, which is also aluminum. The apron at K-16 Airfield would provide temporary parking for 16 UH-60 Black Hawk helicopters while the existing asphalt apron was replaced with a new concrete apron. The construction tasking called for clearing and grubbing a 7.1-acre site adjacent to the existing 9,900-foot runway. The K-16 Airfield is controlled and operated by the Republic of Korea Air Force, which required thorough access control procedures and reporting on the project's progress. After clearing the site, a 6- to 8-inch lift of fill material from an adjacent in situ fill pile would be placed, compacted, and graded to finish elevation. Then, 11,900 sheets of AM-2 matting would be placed on the 204-foot by 1,360-foot area. Access to the existing airfield taxiway would be maintained by constructing a culvert system across a 10-foot-deep, 25-foot-wide drainage ditch. Additionally, an access road for fuel support vehicles would be constructed.

At K-16, the water system upgrade project repaired existing pipe/joint leaks and a water gate valve. There is also a new water treatment plant with an underground clear well tank, a new waterline, an elevated water storage tank and supporting facilities. The communication system upgrade includes installation of new telecommunication underground ducts, manholes and cable throughout the installation. The two ROK-funded system upgrades were scheduled for completion by November 2001.