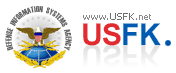 Korea US Army Group
Rank
Dependents


LQA Group (GS Group)
Rank
Dependents


Area near Gate

: Home >> Useful Information > Transportation > Airport > Incheon International Airport

5. Transportation
(1) Subway | (2) Bus | (3) Taxi | (4) Rental car | (5) Airport | (6) Train | (7) Ferry




Incheon International Airport

* Parking Facilities


Parking facilities in the IIA are divided into 4 zones and capable of parking of 14,761 vehicles.

The parking control system is optimally designed for convenience of passengers and smooth traffic. For rapid and convenient parking, loop coil is installed at every parking bay and red & blue light is lit in association with this system for informing drivers of full or availability of parking space. By the system, driver can find an available space with the simplest way. Especially the license plate sensor is installed to query stolen or wanted vehicles and notify the information to the related security department. Parking fare machines are installed for security and convenience of visitors.





Structure
Basement 3, 2, 1 and Ground Parking
Size
5,003-car parking space * Small size
Parking Fee
KRW1,200 for 30 min. standard
KRW600 for every 15-min. increment
KRW28,800 for 12-24 hours






Structure
Outside Parking
Size
Parking space for 5,200 small-sized and 700 large-sized cars
Parking Fee



Small-sized: KRW1,000 per hour (Up to 8 hours)
KRW8,000 for 8~24 hours
* For another day(s), equal fee scheme repeatedly applied


Large-sized: KRW2,000 per hour (Up to 10 hours)
KRW20,000 for 10~24 hours
* Additional on day parking, fee KRW 10,000 per day.