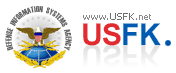 Korea US Army Group
Rank
Dependents


LQA Group (GS Group)
Rank
Dependents


Area near Gate

: Home >> Useful Information > Transportation > Airport > Incheon International Airport

5. Transportation
(1) Subway | (2) Bus | (3) Taxi | (4) Rental car | (5) Airport | (6) Train | (7) Ferry




Incheon International Airport

* Arrival Immigration/Departure Process





(1-Quarantine, 2-Passport Control, 3-Baggage Claim, 4-Customs Check, 5-Meeters & Greeters Hall)

With your arrival card (already filled out on the plane) and passport, please walk to Passport Control on the 2nd floor.
Check your baggage carrousel number on Baggage Information Display System (BIDS), and go down to Baggage Claim on the 1st floor.
Collect your baggage, and move to Customs Check. If you have nothing to declare, walk to the green channel. If you have goods to declare, walk to the red channel for customs check.
Meeters and greeters should check the Display Board in the Meeters & Greeters Hall to check the correct arrival gate for passenger.






(1-Check-in/Baggage Consignment, 2-Security Check, 3-Customs Check, 4-Passport Control, 5-Boarding Lounge)


Check-in: At the designated airline check-in counter, please present your passport and airline ticket to have your seat assigned, and consign your baggage.
Departure: After check-in, get a Boarding Pass and Baggage Receipt(s). Then at Money Exchange or Airport Ticket Booth, pay the appropriate Airport Tax and walk to the International Departures.
Customs Declaration: If a Korean national is exporting and returning to Korea with a high-value item on an overseas trip, the item or items concerned must be declared to customs on departure.
Security Check: Passengers will be inspected for dangerous goods which will include a check for any restricted items.
Passport Control: At the departure immigration, present passport, boarding pass and departure card. After immigration, check the boarding gate and if time permits, enjoy shopping in the Duty Free area.
Boarding: Board the aircraft when instructed, from 40 minutes before departure.