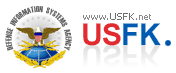 Korea US Army Group
Rank
Dependents


LQA Group (GS Group)
Rank
Dependents


Area near Gate

: Home >> Useful Information > Transportation > Airport > Incheon International Airport

5. Transportation
(1) Subway | (2) Bus | (3) Taxi | (4) Rental car | (5) Airport | (6) Train | (7) Ferry




Incheon International Airport

* Arrival Immigration/Departure Process





(1-Quarantine, 2-Passport Control, 3-Baggage Claim, 4-Customs Check, 5-Meeters & Greeters Hall)

With your arrival card (already filled out on the plane) and passport, please walk to Passport Control on the 2nd floor.
Check your baggage carrousel number on Baggage Information Display System (BIDS), and go down to Baggage Claim on the 1st floor.
Collect your baggage, and move to Customs Check. If you have nothing to declare, walk to the green channel. If you have goods to declare, walk to the red channel for customs check.
Meeters and greeters should check the Display Board in the Meeters & Greeters Hall to check the correct arrival gate for passenger.