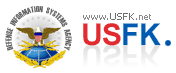 Korea US Army Group
Rank
Dependents


LQA Group (GS Group)
Rank
Dependents


Area near Gate

: Home >> HOTEL > GRAND HYATT HOTEL




Feel the Hyatt Touch!

Grand Hyatt Seoul, in the heart of the nation's capital, is set on historic Mt. Namsan amid 18 acres of waterfalls and landscaped gardens and offers both grand uxury and the relaxing comforts of home.
The hotel is renowned for its spacious, well-appointed guest rooms, outstanding resort facilities and panoramic views of the city of Seoull.

A sense of gracious hospitality pervades the entire hotel, from the elegant Lobby Lounge of cool glass and marble to the sumptuous rooms and suites. Grand Hyatt Seoul enjoys an enviable reputation as a Korea's premier executive hotel.

The Number of Guest Room : 610
Address
747-7, Grand Hyatt Seoul, Hannam-dong, Yongsan-gu, Seoul, Korea
Tel
02)797-1234
Rate
Super Deluxe
Parking
Hotel Parking Lot
Credit Card
Major Credit Card
How to Get Here
Take the Hotel Shuttle Bus from Itaewon Station
Facilities
Akasaka(Japanese), Tenkai(Japanese), Sansoo(Chinese), Paris
Grill(French), Jungwon Buffet, The Terrace(Cafe), Lobby Lounge, JJ Mahoney(Disco Club), The Deli(Bakery), Helicon(Song Bar), Business Center, Sauna, Gymnasium, Aerobic, Swimming Pool, Tennis Court, Squash Court, Convention & Banquet
Room Rate

• Single : 340,000 won
• Twin :340,000 won
• Grand Club:400,000 won
• Executive : 550,000 won
• River View, Add : 15,000 won


HOTEL LOCATION
- 25 kilometres from Gimpo Airport and 62 kilometres from Incheon Airport, the hotel is
ten minutes from downtown Seoul.

- 20 minutes from both Samsung-dong and Yoido financial district and five minutes from the Itaewon shopping district.